Rachmaninoff's Vespers - Powerfully Moving Choral Masterpieces
Rachmaninoff Vespers are profoundly beautiful choral chants, based on the All Night Vigil service. I see them as hymns to a lost era...
Russia and Church Music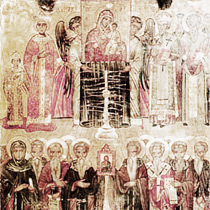 Sergei Rachmaninoff wrote the collection in 1915, when traditional Russia was on the brink of destruction and revolution.
Choral music in Russia had had a little Renaissance for a few decades at the time, and Rachmaninoff's Vespers were the glorious pinnacle.
His composition skills were in their prime, and he used them to craft these sublime 'a capella' (only voices, no instruments) hymns to his soon-to-be-lost homeland.
The composer took the words from the Russian Orthodox Church's All Night Vigil ceremony, which was traditional before religious feasts.
To me, this is pretty significant - using text from a hugely important, centuries old Russian religious custom. After the 1917 revolution, the Soviet government heavily suppressed the church and banned the Rachmaninoff Vespers.
They weren't heard in Russia for 70 years! There were recordings, but they were only exported to other countries.
The Music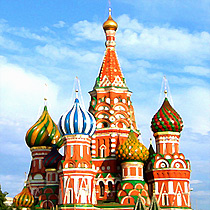 The music in the Vespers is moving and enchanting. It's some of the composer's best, and was even among his own favorites of his works!
Rachmaninoff wasn't very religious at all, so he didn't really know what traditional church music was like too well. So his All Night Vigil was inventive, a refreshing take on the text.
Rachmaninoff uses the choir almost like an orchestra, with incredible color and precision.
He asks singers, without any kind of orchestra to back them up, to divide, merge, precisely control their volumes, and create complex and ethereal harmonies, full of poignant richness.
It's the most beautiful use of a choir I've ever heard. The Vespers move me to tears.
Rachmaninoff probably intended the piece mostly for concert performance instead of in an actual church.
The Vespers are powerfully rooted in past traditions. 9 of the 15 Vespers Rachmaninoff use ancient Russian religious chants, some over 1000 years old.
The composer also used Russian folk song techniques for the singers, to give the All Night Vigil a completely Russian choral sound.
What is really moving is the beautifully exquisite harmonies Rachmaninoff drapes around the chant melodies. They create a wonderfully rich depth of subtle feelings.
In fact, since old Rach wrote the music for Russian performers, singers in other countries sometimes have trouble performing it!
For example, in Russia there's a strong tradition of powerful Bass singers in choirs. These guys can sing notes so low they make your insides rumble.
So of course Rachmaninoff took it for granted that the bass singers performing his Vespers would have extreme singing ranges and skill...
Listening to these pieces using high-quality audiophile headphones is one of the most peaceful and transcendental experiences I've ever had.
Read more about Rachmaninoff, one of the greatest Russian composers of all time, and his legendary piano pieces
15 Movements
There are 15 Rachmaninoff Vespers:
Come, Let Us Worship
Bless The Lord, O My Soul
Blessed Be The Man
O Gentle Light
Now Let Thy Servant Depart
Rejoice, O Virgin
Glory To God in the Highest
Praise the Name of the Lord
Blessed Art Thou, O Lord
Having Beheld Resurrection of the Lord
My Soul Magnifies the Lord
Glory to God in the Highest
Troparion: The Day of Salvation
Troparion:Christ is Risen from the Grave
Thanksgiving to the Mother of God
Here's #6, Rejoice O Virgin, Rachmaninoff's own favorite of the Vespers (mine too). He requested that it be performed at his funeral:
Russian composer Alexander Borodin's works have a similarly ethereal and beautiful ambience
Good Recordings
The recording of the All Night Vigil by the USSR Russian Choir conducted by Alexander Sveshnikov is held up as the gold standard. It had a strong, raw sound, purely Russian, with all the correct folk traditions.
It was recorded in 1965 and was issued by Soviet label Melodiya.
Another very fine performance is by the legendary American choral director Robert Shaw, with a hand-picked selection of 59 singers named the "Robert Shaw Festival Singers". Recorded 1989 and available on Telarc.
The demanding Shaw drew out of his singers one of the most profoundly moving recordings of choral music I've ever heard.
Some people complain that the recording is too ethereal, and I can see what they mean - but it's still full of reverence and power:
If you like my site, please click "Like"... thanks!