Mussorgsky's Charming Pictures at an Exhibition
Mussorgsky Pictures at an Exhibition is a wonderfully colorful collection of musical images. Each one was inspired by a painting by the composer's friend, a talented artist named Victor Hartmann.
Mussorgsky was devastated by the 1873 death of Hartmann, a close friend artist with similar ideals. Hartmann was only 39 (similar to age at which Mussorgsky eventually died at).
Russian artistic society was shocked too, and organized a massive exhibit of Hartmann's works in 1874 as a memorial.
Mussorgsky attended, and was so fired up with enthusiasm and respect for his lost friend that he wrote Pictures at an Exhibition in only six weeks!
Each piece in Mussorgksy's Pictures at an Exhibition is based on imaginative paintings, sketches, and costume designs which came from Hartmann's travels in Europe.
Mussorgsky's unpretentious, deeply Russian music was the perfect fit for Hartmann's colorful and highly decorative (i.e. impractical) pictures.
Mussorgsky's original wasn't published until years and years after he died though. It only really became well-known after Maurice Ravel's 1922 orchestral version (even though dozens of other musicians have orchestrated it).
Click to read about the French impressionist composer Maurice Ravel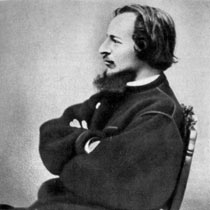 Pieces in the Suite
Here are the pieces in Mussorgsky Pictures at an Exhibition...
Promenade. The entire collection is stuck together using this clever trick. It's a happy little jaunt, depicting a curious gallery-viewer's wanderings around the exhibits.


Gnomus. (Latin for 'gnome'). Inspired by a design for a wooden nutcracker in the shape of a gnome. This piece is ugly and slightly sad, like the gnome must have appeared.


The Old Castle. After another promenade, we come to this piece. It was inspired by a sketch of a beautiful rustic castle Hartmann drew when he visited Italy. The melody evokes a medieval troubadour sadly singing in front of the castle.


Tuileries. After another ambling promenade, we arrive at this whimsical and light-hearted piece. It's a cheeky little piece, depicting cheerful children playing games and arguing in the Tuileries garden in Paris.


The Oxen. A plodding piece, depicting the slow rumble of a Polish ox cart through mud.


Ballet of the Unhatched Chicks. This comes after yet another repetition of the promenade theme. Mussorgsky was inspired by Hartmann's costume designs for a ballet, with children in egg-suit costumes.

Sounds bizarre, but this is Russian ballet we're talking about... anyway, the music is delightfully frantic.

Samuel Goldberg and Schmuyle. (or Two Jews, Rich and Poor) A semi-insulting caricature, depicting two jews. It was inspired by two sketches Hartmann drew in Poland.

Samuel Goldberg is the rich Jew: Fat, decked out in a fur hat and speaking with authority. Schmuyle is the poor, whining jew, portrayed by yammering high notes.



The Marketplace at Limoges. This short piece evokes a bustling French marketplace, packed with farmwives. Mussorgsky even put fragments of imagined gossip on the original manuscript (but then crossed them out!).


The Catacombs. An eerie tour through the dark catacombs of Paris, surrounded by piles of skulls.


Cum Mortuis in Lingua Mortua. (with the dead in a dead language). this is the onl piece in the suite not inspired by an image. it follows on the previous piece, and is an introspective meditation on Hartmann's death.


Baba Yaga - The Hut on Chicken's Legs. Baba Yaga is an evil witch from Russian mythology, who eats people and crushes their bones. The devilish music depicts her unearthly home, a 'hut on chicken's legs', which she uses to trap victims lost in the woods.


The Great Gate of Kiev. This majestic piece was inspired by Hartmann's design for a grand golden gate for Kiev (capital of the Ukraine).

The design was for a competition to celebrate the escape of the Tsar from an assassination. Hartmann's picture was a near-masterpiece, widely acclaimed, and he probably would have won the competition if it hadn't been cancelled!

I think Mussorgsky's music for this finale can only be described as 'epic', with a gloriously powerful restatement of the Promenade theme.
Click to listen to and explore Rimsky-Korsakov's Capriccio Espagnol, another wonderful piece of Russian music from a friend of Mussorgsky's
Click to see more of Hartmann's inspirational drawings and designs.
Comparison of Orchestrations
Since there are loads of orchestrated versions of Mussorgsky Pictures at an Exhibition, I thought it would interesting to compare the opening Promenade melody of a few of them...
First is Maurice Ravel's version:

And finally one by Lawrence Leonard:

Then one by Sir Henry Wood:

Which do you prefer? I think my favorite is Henry Wood's.
Good Recordings
I highly recommend the Sviatoslav Richter recital recording of the piano version from 1958 (on Philips). He breathes a powerful blast of life into the pieces and gives them almost as much color as the physical paintings they were inspired by.
If there's one thing I don't like though, it's that I find his tempos a bit too mechanical. Still great though!
And as for the orchestral version of Mussorgsky Pictures at an Exhibition, my recommendation has to be Valery Gergiev conducting the Wiener Philharmonia (also on Philips!). It's an absorbing and magical experience, captured wonderfully in high quality sound.
To end, here's an amazing video of the last two pieces in the Mussorgsky Pictures at an Exhibition: Baba Yaga, and the Great Gate of Kiev. This is a deliberately "slavic" orchestration by Russian conductor Leopold Stokowski...
You might also be interested in Mussorgsky's terror-inducing Night on Bald Mountain.
If you like my site, please click "Like"... thanks!