Claude Debussy's Life and His Luxurious Music
Claude Debussy was an innovator, whose dreamlike music broke all the rules. Here's a biography of this fascinating man...
Debussy was one of the first impressionist composers. His lavish, dream-like music was inspired by nature, other arts, and the orient.
Debussey's unique ideas began a new era in music, and his work is now some of the most well-known and loved in the world.
Contents:
Debussy's Life
Debussy's Music
My Favorites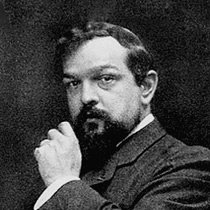 Claude Debussy was born in 1862 in Paris, with the name Achille-Claude Debussy.
A talented piano player, he won a place in the Paris Conservatory when he was 10 years old.
His father was enthusiastic about making young Claude a concert pianist. But Debussy, as he would be later in life, preferred to be independent.
Before starting to play compulsory pieces for his teachers, he would improvise strange-sounding chords and patterns to set the mood. Typically rebellious!
He lived in Russia for a while, teaching the children of Nadezhda von Meck (Peter Tchaikovsy's patroness). Here he got exposed to Russian composers' oriental-inspired music.
Click to learn about the great Russian composer Tchaikovsky
Later he won the Prix du Rome, which got him a ticket to live in Rome for a few years.
There he met Franz Liszt, whose piano playing inspired the budding French composer. Debussy performed an arrangement of one of Liszt's tone poems on the piano, but the old piano master feel asleep halfway through!
Click to learn about legendary piano virtuoso Liszt
Claude Debussy was miserable in Rome, and desperately wanted to go back to Paris. He submitted his first compositions to the Conservatory as soon as he returned.
The professors told him off because his pieces were unusual, and even called one of his pieces bizarre! I can see what they mean, but they could have been more understanding.
Claude Debussy published loads of small pieces, but his major success came when he released his opera Pelleas et Melisande in 1902.
The music sounded very modern and refined, so Debussy thought that it would only have a few performances for high society.
Even though the critics were confused by the strange harmonies and unimpressed by its gentle orchestration, the opera was a hit. It cemented Debussy's reputation. He moved into a luxurious apartment in the center of Paris, where he stayed the rest of his life.
Claude Debussy loved collecting oriental artifacts and knickknacks. His house was full of them, although he was also extremely neat and ordered.
Apparently he used to love a particular Chinese figure, a big wooden toad (!), which he always had in his sight and even took traveling with him. I think this love of luxurious and exotic items is reflected in his music.
He felt a need to escape from the world. He wrote in a letter that "I live in a world of memory and regret". In my opinion, writing his strange and beautiful music was a type of escapism for him.
Claude Debussy died in 1918 of cancer, while bombs ripped through Paris right before the end of the First World War.

For me, Debussy's music evokes magical worlds of veiled exoticism and heavy perfumes. His music completely ignored traditional rules, and created complex yet free-flowing rhythms.
Mood and atmosphere were much more important to him than intellectual musical structures.
Debussy's music is usually called either impressionist (like Maurice Ravel's music) or modernist (don't get musicologists debating this subject - they'll never stop!!).
He was deeply influenced by an exhibition of exotic Indonesian instruments at the Paris World Fair in 1889. He spent hours absorbing the floating, mysterious music, which he said had "infinite arabesques".
Other influences include the way Bach focused on continuous lines instead of melodies, Frederic Chopin's elegant and quiet piano pieces, and Japanese nature prints, which presented a stylized vision of nature.
He was also fascinated by color in music, and tried to create it and experiment with it from early on.
His music has a highly dreamy quality. I get evocations of a kind of sleepy golden color when I hear it. He used the whole tone scale a lot, which is a special series of notes with rich connotations:
As he got older, his music became more radical. He bent harmony further and further, and his music took on an extremely floaty and disconnected character.
List of popular Claude Debussy pieces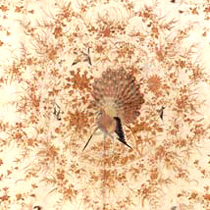 Debussy Arabesques. Two early Bach-inspired piano pieces, which feature floating, dream-like music.


Bergamesque Suite. One of Debussy's earliest works.

This charming suite has one of the composer's most well-loved pieces, the beautiful Clair de Lune (Moonlight). Even these early pieces have a highly characteristic sound.



String Quartet in G Minor. The composer's only string quartet. The languid harmonies hint at what Debussy was going to experiment with in the future.


Prelude a l'Apres-midi d'Un Faune (Prelude to the Afternoon of a Faun). One of Debussy's most well-known tone poems. This piece was inspired by a highly sensuous poem, which Debussy recreates using a simple but highly colorful orchestra.

It's said that the modernist flute melody which opens the piece breathed new life into music as an art. I agree!



Nocturnes. These three tone poems depicting night were inspired by impressionist paintings. I think these are some of the composer's most dazzling and colorful orchestral pieces.


Pelleas et Melisande. Debussy's super successful opera. It's a highly impressionistic piece, with mellow, floating orchestration and watery harmonies. It was so unique that musical society in Paris was split down the middle about it!


La Mer. A rich and dramatic tone poem depicting the natural elements of the ocean (waves, wind).

Debussy was transfixed by the sea, and found it so hypnotizing that he couldn't work near it. He actually wrote all of La Mer far away from any ocean! It became one of his most popular pieces.



Images. Two sets of three piano pieces each. Debussy uses magical harmonies and colors to create these wonderfully impressionistic depictions of various scenes, such as light reflecting off water and the moon descending over a temple.


Estampes (Woodcuts). These piano pieces create delicate impressions of exotic scenes, such as Spain and the Far East.

I like the first one (Pagodes), which was inspired by the Indonesian instruments Debussy saw at the Paris World Fair in 1889.



Children's Corner Suite. A series of fairly difficult piano pieces. They're meant to evoke images of childhood, rather than pieces meant for children to play (ironically!).

Debussy wrote it for his beloved daughter. The last piece, Golliwog's Cake-walk, is especially well-known.



Preludes. Two separate books of piano pieces, each with 12 pieces. They are short and descriptive little pieces. The most famous is from the first set: "The Girl with the Flaxen Hair".
For a quick blast of all that's good about Debussy, have a look at this Best of Debussy CD on Naxos...
Here are videos featuring some of Claude Debussy's popular music...
Jimbo's Lullaby, No. 2 from Children's Corner. This is a beautiful and mellow lullaby, which for me is the perfect example of Debussy as an impressionist:
Nuages (Clouds), 1st movement of Nocturnes. This subtle and enigmatic sound poem depicts the slow motion of clouds at night. I love the calm and thoughtful mood in this piece:

Prelude a l'Apres-midi d'Un Faune. This piece was revolutionary when it came out, since it was very evocative and had all sorts of new sounds in it.
More About Debussy's Works
Debussy La Mer, the composer's astonishing 3 part musical painting of the sea and its various moods.
The intoxicating Suite Bergamasque, a collection of imaginative piano pieces marked with Debussy's unique sound.
If you like my site, please click "Like"... thanks!