Suite Bergamasque - Debussy's Intoxicating Piano Music
Debussy's Suite Bergamasque is a one of the composer's most famous piano collections.
The suite has four short movements for solo piano, dripping with Debussy's signature sound. The composer's inspiration was the legacy of ancient French composers, and also the image-filled poetry of Paul Verlaine.
History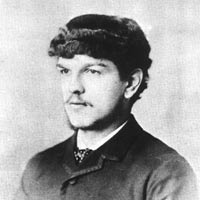 The Suite Bergamasque arose from mysterious origins. Debussy had actually written the components of the suite back in 1890, when he was still a struggling student hoping for fame.
He also wrote another smaller suite in the meantime, which he played to his friend Ricardo Vines in 1903 (the same year he started writing La Mer). The first movement of this "lost" suite was called Masques, which is the origin of the published suite's information name Bergamasque.
But it wasn't until 1905 that the publisher Fromont released a four-movement suite by Debussy - a revised version of the old 1890 suite. Debussy changed two of the pieces, rewriting them into a more modern style and giving them new names.
Why did Debussy wait so long to publish the pieces? It might have been a way to make some quick cash from his newly-acquired fame. I also have the feeling that a publisher strong-armed Debussy into selling the pieces.
In any case, the third piece in the suite, Clair de Lune, has grown into one of the most popular piano pieces of all time. It's the perfect example of Debussy's unique style...
Listen to and explore La mer, one of Debussy's most quintessential and popular pieces.
Music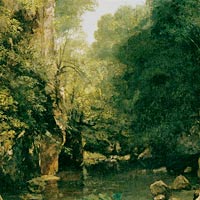 The four movements of the Suite Bergamasque are:
Prelude: An improvisational celebration, incorporating characteristics from Baroque music.


Menuet: Not really a proper Menuet, but Debussy's own innovative version. It has contrasting playful and serious segments, with a bouncy feeling throughout.



Clair de Lune: A delicate piano music depicting silvery moonlight. It's one of the composer's most well-loved pieces. It has a soft sadness, but also inspires listeners with its celestial melodies. The floating harmonies depict the "calm moonlight, beautiful and sad".

Originally it was called Promenade Sentimentale, but Debussy changed the name to Clair de Lune after a poem by Paul Verlaine.



Passepied: A quick French dance, with a sharp rhythm and a flowing, captivating melody.
Generally, the style of these piano gems is pure Debussy. Golden harmonies, a delicate floating feeling, and an improvisatory sound. There's a definite sensation of hanging in stillness, with a calm clarity transcending time.
Recommended Recordings
Let's look at a few recordings...
The Deutsche Grammophon recording by Alexis Weissenberg is infamous. With a rich, wide sound, Weissenberg creates a refreshing experience, which some early critics dismissed as too raw.
True, he does play some pieces faster than usual, but overall the CD is excellent. It also has Debussy's Estampes and the delightful Children's Corner.
The next recording we'll see is one on Decca played by Pascal Roge. Roge has excellent dynamic control and a clear sound, but in my opinion his tempi are slightly slow. His playing is also occasionally muddy.
An interesting third option is the period recording by Alain Planes. Performed on a 1902 piano, very similar to the one Debussy owned, Planes captures the mood of the era. The playing is strong and clear, but still with a multi-colored impressionistic feeling.
My final recommendation is the recording by Alexis Weisenberg...
Click to explore the life and works of impressionist composer Maurice Ravel, Debussy's contemporary and occasional rival.
If you like my site, please click "Like"... thanks!