Sibelius's Finlandia - A Majestic Independence Poem
Sibelius's Finlandia is the composer's most powerful, well-known piece. Explore this nationalist juggernaut here...
History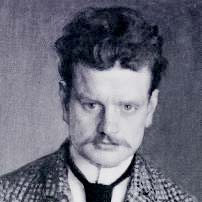 Finlandia has its origins in the turbulence and bleakness of Imperial Russia's stranglehold on Finland.
For nearly the entire 1800s Finland had been merely another state in the vast Russian empire, who kept trying to make the Finnish population more Russian. The dominating empire forced poor Finns into its army and censored the press and free speech.
But in the last decade of the century the oppressed Finns began to assert their independence. Finnish nationalism became a powerful movement, a tidal wave threatening Russia's tyranny.
In October 1899, in the middle of this frenzy of nationalism, Sibelius wrote a musical work to accompany a dramatically patriotic poem (The Melting of the Ice on the Ulea River by Zachria Topelius).
A bit later, a group of patriotic members of the Finnish press organized a fund-raiser for "newspaper pension funds". But it was really a trick.
It was a front for promoting and financing a free press for the Finns to voice themselves, to combat Russia's free speech censorship.
Sibelius took the some of the music from his recent poetic piece for a concert marking the end of the fundraiser. Calling it 'Music for Press Ceremony', it contained the seed of what would become Finlandia. The piece captured the mood of the times so brilliantly that Sibelius reworked it into a seperate symphonic poem in 1900.
It became immensely popular and a symbol of Finland's struggle for independence.
Because the title Finlandia was a bit too suspicious to censors trying to beat down nationalism, the piece was often performed under disguised names. Impromptu was one of the covers, although my favorite has to be the tongue-in-cheek Happy Feelings at the Awakening of Finnish Spring.
Listen and explore Sibelius's Karelia Suite, another famous Finland-inspired piece
Music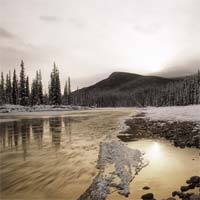 Sibelius's Finlandia is pretty much Finland's second national anthem. The music is so powerfully patriotic and moving that it contains the spirit of Finland, and is easily Sibelius's most well-known and famous piece.
It's exciting and emotional, packed with grand melodies and dramatic explosions. Sibelius gives each of the instrumental groups in the orchestra a chance to shine, and when brought together the orchestra becomes a spectacular powerhouse. It's compelling listening.
The melodies are so Finnish and authentic-sounding that a lot of people thought that Sibelius just borrowed them from Finnish folk music. But the composer created all his own melodies - perhaps a testament to his Finnish spirit and energy (although he was born in Sweden and Finnish was his second language).
Let's have a little walk through the music...
Sibelius's Finlandia opens with threatening deep brass chords. In my mind this represents the Russian empire - distant, seemingly invincible, and ominous:
But the music quickly becomes passionate, loud, and frantic. Rally, Finns, fight the oppressors!
Eventually the woodwinds introduce a quiet, divine hymn. Sibelius wrote on the score around this part: "on great long hills, where tempests brood and gather, primeval earth beneath primeval sky", evoking the ancient beauty of Finland's landscape and praying to God for deliverance:
This inspiring melody grows until it becomes a triumphant conclusion, guaranteed to stir the blood of any Finn!
You might also like En Saga, another powerful Sibelius tone poem, filled with images of the icy Scandinavian tundra
Recordings
I'm only going to recommend one recording of Sibelius Finlandia. That is the majestic, impassioned recording by Herbert von Karajan conducting the Berliner Philharmonic.
Not being Finnish might have given Karajan a disadvantage in my eyes (or should I say ears), but the way in which he performs Finlandia is incredible.
Slightly slower and more measured than all the other recordings, the conductor manages to inject even the smallest notes with such solemn power that it outshines every other interpretation I've heard. There is actual weight to this piece here, a depth which brings to life the turbulent historical background the piece was born in.
You might also like Sibelius's patriotic Karelia Suite.
If you like my site, please click "Like"... thanks!