Maurizio Pollini
Supreme Italian Piano Mastro
Maurizio Pollini, ultravirtuoso pianist. After skyrocketing to fame early in his career he's continued to captivate audiences with his fine and masterful interpretations.
Pollini's well-rounded intellectual with a pure dedication to the original score of a piece. He gives performances of the highest calibre of a massive repertory, from centuries old masterpieces to cutting-edge modern piano music.
Maurizio's Life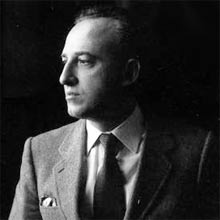 Maurizio Pollini was born in 1942 in Milan, into a family of artists and free-thinkers. His parents gave him records to listen to when he was very young, causing him to eventually develop a deep love of music.
The household, and Milan in general, were full of music and culture. The young Pollini had free reign to do whatever he wanted, and he settled on the life of a musician.
He performed for the first time in public at age 9. When he was 18 he entered the Chopin competition in Warsaw, a boy performing in one of the most most challenging competitions in the world. He had to play for judges including the legendary Arthur Rubinstein.
But Pollini, the innate musician, stunned the audience with blazing, strong performances of the Chopin Etudes and Mazurkas. He won first prize. Rubinstein heaped praise on him, declaring Pollini a superior musician to everyone in the room, even him!
Unfortunately Pollini, still very young, wasn't ready for the rush of fame that followed. Over the next few years he suffered from nervousness and various sicknesses. The critics snubbed his concerts during these years.
So he left the concert stage for several years, studying philosophy and maturing as a man and a musician. He went on to establish a career as a top-class pianist, with an invincible technique.
During his life he studied with various other pianists, including fellow Italian piano-god Arturo Michelangeli.
He signed a recording contract with Deutsche Grammophon, and has since become one of the top pianists in their roster, recording over 80 albums.
Playing Style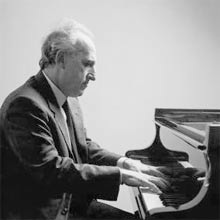 Maurizio Pollini's playing is a miracle. With shining, metallic tones, he controls the keyboard flawlessly. He brings out the mood and character of each piece effortlessly, as if he's simply letting it float from the page of the score.
He is known for being a supreme devotee to the original text of a piece. He'll research it do death, trying to figure out every nuance, tempo, feeling and pause the composer wanted. He wants to understand each composer fully, and gives every one of them his full attention and respect.
But this causes him to sometimes play a bit too rigidly. In my opinion this mechanical, slightly unemotional playing isn't suited to some composers, such as Liszt.
But surprisingly it works out beautifully for a similar composer, who's music even more free-flowing and introspective than Liszt's.
I'm talking, of course, about Chopin. Marizio Pollini's Chopin interpretations are some of the best around, and one of his most famous achievements.
I highly recommend his recordings of the Chopin etudes, where we see Pollini as an almost god-like poet of music.
Says Pollini about Chopin: "It is such a privilege to play Chopin! Everything is so perfectly calculated, but to reveal the beauty of his sound is always difficult. Also, he is fascinating because he can seem very modern to me."
I have to say, his recordings of the Chopin etudes are the best I have ever heard. If I had to name any one example of Pollini's ability, it would definitely be his 1985 recording on Deutsche Grammophon.
Here he is playing the Chopin Etude Op 25 No 12, 'Ocean'. Listen to the astonishing, breathtaking energy, both glittering and forceful:
And another example of Pollini's mastery, with a different kind of piece. Here's the slow, second movement from Beethoven's Appassionata Sonata:
Here's a link to buy the album, if you're interested:
Click to explore the playing and life of Georges Cziffra, another master pianist from the 20th century...
***z-above-returnlinks.html***
If you like my site, please click "Like"... thanks!