Mozart's Greatest Symphonies - Jupiter, Paris, No. 40...
The most popular, beautiful, and ingenious Mozart symphonies explored...
Wolfgang Amadeus Mozart penned 41 numbered symphonies during his lifetime (and about 25 more were discovered later). He wrote the first one when he was just 8 years old!
In fact, before he turned 20 he had written a few dozen. Each was traditional in style but with brilliant originality and forward-looking innovations. And he only grew from there.
Here are 6 of the greatest Mozart symphonies...
Symphony no. 25, "Little G minor" (K183)
This famous opening to the film Amadeus was written in October 1773. Mozart was in his mid-teens and still living in Salzburg at the time. Apparently the ink dried just two days after he finished his Symphony 24, but there's not much evidence for this.
The "Little G minor" symphony was inspired by Haydn's Sturm und Drang (storm and stress) style of music. It's one the first ambitious, dramatic Mozart symphonies.
Musically it's in strict classical form, peppered with lively Mozartian flourishes. The symphony is a balance between a melancholy mood and more light-hearted feelings.
Symphony no. 31, "Paris" (K297)
The year was 1778. Mozart was in Paris, trying to break into musical society and get a well-payed placement.
It was first the first trip he had made without his father Leopold. But the places he visited weren't impressed by his skills now, even though they'd been whipped into a wild frenzy by Mozart when he was a 6 year old performing prodigy.
His entire Paris trip was catastrophic, personally and professionally. Aside from his mother dying during his stay there (she had accompanied him), French musicians and listeners were snobby and rude to Mozart. He deeply resented them for the rest of his life.
Worse still, his job search was futile. Nobody wanted to hire him!
But a fantastic opportunity presented itself at one point. Mozart was asked to write a symphony to open Paris's most famous concert series, with a fantastically large orchestra at his disposal.
Perfect - a chance to make a huge splash, and get himself noticed by Paris's elite!
He finished the piece, his 31st symphony, in June 1778. The premiere was at a private concert at an ambassador's house, and the public premiere followed a few days later.
Mozart had tried hard to fit his symphony into the mold of French tastes. The audiences in Paris at that time loved raw excitement and flashy colors in their music. Mozart delivered in spades, using his large orchestra to dazzle and delight.
The audience were very pleased with the symphony, even applauding in the middle of it at certain points!
The "Paris" symphony is indeed very entertaining. Full of energy and light, each movement is more engaging and beautiful than the last...
Symphony no. 35, "Haffner" (K385)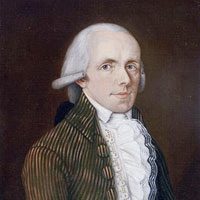 This symphony is named after the prominent Haffner family of Salzburg, with whom the Mozarts were old friends. Originally they commissioned Mozart to write a small serenade for a wedding.
Later, when one of their members was elevated to the nobility, they thought they'd get some fitting music for the occasion. They asked Wolfgang Amadeus to write a nice symphony.
Mozart thought he'd be clever, and converted the original serenade into symphonic format. He took out a march from the introduction, and left only one minuet in the middle (before there were two).
This created a symphony which had echoes of a previous happy Haffner event - what a great treat for the family!
The Haffner symphony was premiered in March 1783 in Vienna.
Mozart began the concert by playing the first three movements of the new symphony, then a fairly large amount of other material (piano concertos, arias, fugues, rondos, etc etc...) before finishing up with the last movement of the symphony.
It was a huge success nonetheless. All the boxes in the theater were filled, and even the Emperor was there, clapping his heart out with enthusiasm.
The music is celebratory, but also with a ceremonial edge. The first movement is full of energy and power, leading into a calmer second movement. The third movement is a charming dance, whilst the Finale (to be played "as fast as possible" according to Mozart) is a stunning musical fireworks display.
It's now considered one of the greatest Mozart symphonies - even the composer himself was proud of his accomplishment.
Final 3
The last three Mozart symphonies (numbers 39, 40, and 41) are extremely interesting. The composer dashed them out in a composing frenzy lasting about 6 to 9 weeks, during the summer of 1778. He marked them all as complete on the 25th of July that year.
Looking back though, Mozart's life at the time didn't seem to offer suitable circumstances for composing such masterworks.
He was falling into a terrible spiral of poverty, Vienna was slowly forgetting about him, and his popularity was plummeting. His wife was ill and expecting another child. The composer eventually had to beg a friend for a loan to survive. He was plagued by "black thoughts" which he drove away with a supreme effort of will.
He was also moving apartment, teaching music, and giving concerts at the same time. How did he manage to write 3 symphonies in the middle of all this? And why?
Let's ponder the last question for a moment. There's no evidence to say that any of the three symphonies were performed while Mozart was alive. Only one might have been performed (Mozart adapted it to fit an orchestra at the time, but they never played it).

One possible explanation is that Mozart wrote them for a concert series he was planning at a new casino. This event never happened though, likely because no one was interested enough (heathen!).
Or maybe Mozart was such a genius that he felt a powerful urge to create, for creation's sake.
The last three symphonies are so inventive and full of innovative mastery of form and melody that they probably would have been lost on audiences at the time. It's only with thorough musical analysis and copies of the manuscript that we can see just how strikingly novel the works were.
They are, in fact, considered the greatest symphonies of that era, masterpieces still firmly embedded the concert repertory. They are exceptional, summing up everything about symphonic form that had gone before, then pointing the road to the future...
Symphony no. 39 (K543)
This symphony is mostly calm and stately, the most modest of the grand trilogy. The orchestra Mozart requires for is relatively small, and becomes smaller again in the second movement. At times it reminds me of a chamber music piece.
The opening is grand and powerful, although it's the third movement which stands out here, enchanting and rollicking. The Finale explodes with a continuous re-treatment of the same theme - it's as if Mozart is saying "look what I can do!".
Click to explore this master composer's Coronation Mass, another astonishing work...
Symphony no. 40 (K550)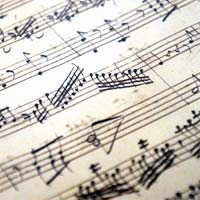 One of only two Mozart symphonies in a minor key, the symphony no 40 ventures again into Sturm und Drang territory.
It's full of darkness and weight - maybe a reflection of Mozart's inner depression at the time of writing (but then why are the other two symphonies in the trilogy bursting with positivity?).
The incredible feat Mozart achieves with this symphony was not only a seemingly perfect balance and structure, using brilliant economy, but looking over 100 years into the future and glimpsing the disturbing, raw direction music could take.
Symphony no. 41, "Jupiter" (K551)
Mozart's very last symphony, nicknamed "Jupiter" by a 19th century publisher, deserves its title. The composer displays such a profound mastery of music that the work brings to mind celestial majesty, god-like talent originating from some distant world.
The Jupiter symphony's tone is energetically positive. The Finale features a spectacular quintuple counterpoint passage - five melodies playing at once, each blending and soaring in perfect equilibrium with the others.
Mozart hoarded his infinite creative energies and unleashed them into this last symphony, creating a revolutionary, world-stoppingly high level of intellectual art in the guise of a flowery musical diversion.
Recommended Recordings
If you're interested in a recording of the Mozart symphonies, I recommend the box set conducted by Sir Charles Mackerras. It's a great modern digital set of the works, beautifully performed and at a bargain price.
Here's a list of all the numbered symphonies.
I've also had a look at the best of Mozart's operas.
If you like my site, please click "Like"... thanks!