Grieg's Peer Gynt Suite
Charming Norwegian Music
Grieg's Peer Gynt suite is a selection of charming tunes from the composer's incidental music to a famous play. Explore the history and music here...
Originally Grieg wrote a collection of 33 pieces as incidental music to renowned playwright Henrik Ibsen's new drama Peer Gynt.
The play is full of high drama, adventure, tragedy, and comedy all mashed into one. Grieg's characteristically clean music perfectly fits the strong Norwegian feel and ideas of the play, and breathes life into the moods and episodes.
Peer Gynt is the hero. He's the typical Norwegian scoundrel: lazy, indulgent, and impetuous, who dreams of being the ruler of the world. The play charts his entire life of dreams, travels, and crimes.
Henrik Ibsen met Grieg in Italy in 1866. They connected quickly, sharing ideas and opinions about art and drama. Ibsen was impressed by Grieg's musical talents.
So naturally when Ibsen was casting around for a composer for his new play Peer Gynt, his gaze settled on Grieg.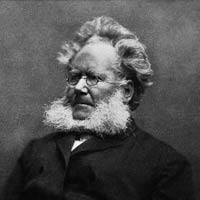 Grieg started the commission, all fired up. But it took him longer to complete than he thought it would, and its complexity burned away some of his enthusiasm.
But, with patience and persistence, the task was eventually finished. Peer Gynt had its premiere in Oslo in February 1876.
Grieg's music for the play was a super-success, and stamped him with fame across Europe and the rest of the world.
The incidental music was first published as a piano duet. It wasn't until after Grieg died that the entire orchestral score was published. But during Grieg's lifetime audiences could enjoy two delightful suites hand-picked by the composer himself...
The first suite appeared in 1880, and the second in 1891.
Peer Gynt Suite No. 1, Op. 46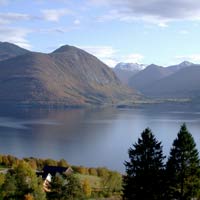 Morning Mood: The opening of the first suite captures the beginning of the day in the glorious mountains and forests of Norway. Birds sing, the sun rises, and everything is fresh and lovely.


Aase's Death: An elegy depicting Peer Gynt's mother Aase dying alone on a mountain. This haunting, stark piece shows Grieg's masterful grasp of simplicity and power.


Anitra's Dance: A seductive dance evoking the gracefulness of Anitra, a chieftain's daughter whom Peer Gynt is infatuated with.


In the Hall of the Mountain King: A hugely famous and popular piece, this is perhaps Grieg's most well known tune. A frantic piece depicting the bizarre dances of gnomes, and their chase of Peer Gynt. The melody repeats over and over again, each time growing faster and more savage.
Peer Gynt Suite No. 2, Op. 55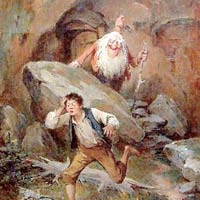 The Abduction of the Bride. Peer and Ingrid: Depicts Peer Gynt kidnapping Ingrid, who is about to be married, and taking her to the mountains. This starts out quickly, and then becomes sad and dramatic.


Arabian Dance: A charming little dance evoking Peer Gynt's travels in Morocco.


Peer Gynt's Homecoming: A stormy piece, describing Peer's journey back to Norway. Unfortunately he gets shipwrecked!


Solveig's Song: A touching piece from the end of Act IV of the play. Grieg manages to capture an atmosphere of wistful sadness, with an absolutely beautiful melody.
Both these suites are among some of the most often-played music in the 20th century - wow!
Another Grieg piece which is often played is his monumental Piano Concerto in A minor.
Recommended Recordings
I'm going to recommend my favorite version of the suites, and then a recording of the complete incidental music.
The best recording of the suites I know of is by conductor Neeme Jarvi with the Gothenburg Symphony Orchestra, from 1990. The tempi are perfect, the balance and texture of the orchestra is brilliant.
Jarvi somehow breathes magical life into these pieces and captures the fantastic mood which has made them so popular. This recording has both suites.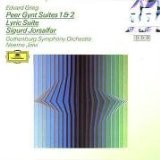 Suites
(Mostly) complete incidental music: This recording by Paavo Jarvi conducting the Estonian National Symphony Orchestra has nearly all of the incidental music.
It leaves out about six of the pieces, but still gives you a great feel for the drama and spirit of the play (without the Norwegian dialogue and yelling which some other recordings somehow want to add).
The recording is warm and slightly too bright, but the playing wonderfully skilled and atmospheric.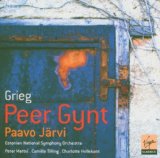 Peer Gynt Incidental
You might also be interested in Grieg's Holberg Suite, also inspired by another Norwegian.
If you like my site, please click "Like"... thanks!