Tchaikovsky's Symphony 6
The Tortured Pathetique
The Tchaikovsky Symphony 6, aka the Pathetique, is the composer's last, anguished piece.
Tchaikovsky wrote the ingenious but agony-filled piece during the last years of his life, and died just days after the premiere.
This connection with his death has raised the symphony to mythical heights. Some see it as a suicide note, others still as an expression of the composer's lifelong turmoil.
Let's take a look at the origins of the work...
History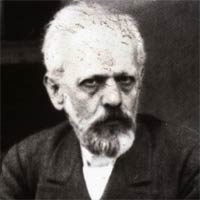 The Pathetique Symphony is Tchaikovsky's last symphony, and the last piece to be premiered while the composer was still alive.
It was in about 1891 that Tchaikovsky began sketching out his last symphony, in a little country house in the beautiful Russian countryside.
He was famous, adored, well-off, and at the peak of his composing powers. But his personal life and emotions were a mess. A lifelong sufferer of anxiety and depression, events over his life had only worsened his state to a sort of anguish.
He was a repressed homosexual in an extremely strict society. His greatest companion over the years, wealthy widow Nadezhda von Meck, had only recently abruptly cut off both her money and her correspondence with him.
So, perhaps knowing that his life was going to end soon, he poured his tortured energy into his last symphony, tearing up his sketches repeatedly in displeasure.
But eventually his powerful, immaculate final symphony came into full being. He proudly hailed it as his greatest work, a triumph. His brother Modeste gave it the name "Pathetique" (i.e. emotional and passionate), which Tchaikovsky liked and kept.
At the end of October 1893 he traveled to Saint Petersburg to conduct the premiere. The symphony's innovations and profound grief struck the audience, who listened stunned. Critics flared up, but the public loved it.
Nine days after the premiere, Tchaikovsky died in torment from cholera. Earlier he drank unboiled water, which was strange considering he was an intelligent and successful man.
Was it an accident? Was it a desperate act in a fit of despair? Or was it, like one theory says, a death order from a group of Tchaikovksy's former schoolmates, who were scared of a homosexual scandal?
Whatever it was (and we'll probably never know for certain), the composer's death adds an extra dimension of mystery and awe to the Pathetique Symphony.
Another piece which Tchaikovsky wrote soon before he died was the Nutcracker ballet, a charming, honeyed fairytale story - very different from the lavish pain of the 6th Symphony!
Music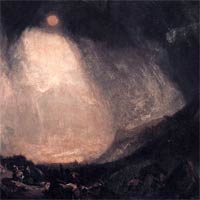 The music in the Tchaikovsky Symphony 6 is typical of the composer's style. It has stunningly vivid orchestra colors, sophisticated academic colors, brilliant climaxes, and delicious melodies which appeal to everyone.
But there's an undercurrent of hopelessness and despair in this piece. The symphony's gloom is almost like a suicide note, reflecting the sense of doom Tchaikovsky might have felt.
Even movements which sound happy and triumphant, such as the third movement, have a jittery edge which almost sounds desperate.
There are four movements in the Tchaikovsky Symphony 6:
Adagio - Allegro non troppo: This brooding first movement has a classical style structure. It starts from dark depths and rises slowly to beautiful, sweeping melody, full of grace but also comfortably simple.

It develops before settling on an extremely quiet bassoon note. The first movement could almost be over, but instead it's shattered by a dramatic thunderbolt of orchestral sound, surrounded by a swirling fury. This continues until the movement ends with the first quiet theme.

Allegro con grazia: A very unique "limping" waltz, since it's in 5/4 time (instead of the normal 3/4). The bizarre rhythm gives a sense of nervousness and slight distress, but the melodies are still smooth and attractive.

Allegro Molto Vivace: In this fast-paced, explosive piece, Tchaikovsky builds up the tension for the first half gradually layering on brass on strings until a powerfully exultant climax erupts:

Your browser does not support the audio element.

But the movement has some slightly unusual touches, such as the loud climax being played by the strings instead of brass. I get the feeling that the triumphant blaring is perhaps a mask for edginess and agitation.

Adagio Lamentoso: The slowest movement comes last. In this bleak, painfully anguished movement, Tchaikovsky lays his soul bare and meditates on death.

Your browser does not support the audio element.

The music becomes a dark, boiling mass. It ends on the rough deep strings, the last of his own orchestral music Tchaikovsky himself heard.
You really need to hear it live, or at least very loud on a good home audio system to appreciate it properly.
Recommended Recording
Of course, there are dozens of recordings of the Tchaikovsky Symphony 6, each full of merit. But for me this Russian music deserves a Russian interpretation. First, however, let's take a look at an almost-winner...
Mariss Jansons with the Oslo Philharmonic Orchestra has a blinding recording, spacious and elegant. It's slightly less brooding and emotional than a lot of recordings, but has enough atmosphere (and an amazing third movement) to capture the ears.
But for me the best recording is from Slavic maestro Valery Gergiev, performing with the Vienna Philharmonic. Gergiev has a powerful confidence and perfect tempi, and his orchestra has a rich, woody, despairing sound which clearly highlight all the individual strands of melancholy. Amazing!
You might also like Tchaikosky's 4th Symphony, or the passionate Romeo and Juliet overture.
If you like my site, please click "Like"... thanks!