Schubert's Unfinished Symphony - A Musical Mystery
Schubert's Unfinished Symphony: a fresh, half-finished masterwork, lost in time for decades. Let's explore one of music's most intriguing enigmas...
History
Franz Schubert started sketching out a new symphony (what would have been his 8th) in 1822. He was a talented composer at this point, twenty-five years old, unfamous but showing incredible potential.
The next year, 1823, Schubert earned an honorary diploma from the Graz Music Society. In thanks he passed on the symphonic sketch he had written the year before to his friend Anselm Huttenbrenner. Huttenbrenner was part of the society and Schubert's closest link to it, which is why he was the one to receive the score.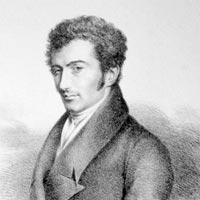 But oddly enough Huttenbrenner never even told the society that he had this wonderful new piece! Nor did he try and get it performed.
Why? I think it's that he thought the piece wasn't quite finished yet (which it wasn't), and was waiting for the rest of it. But the other bits of the symphony never came - five years passed, and then Schubert died tragically young.
But even after the composer passed away, Huttenbrenner didn't tell anybody about the unique score he had.
The manuscript of the piece has some torn pages, which makes some musicologists think that he might have accidentally ripped the music, or even damaged it on purpose (not likely in my opinion!). It's possible that he just forgot about it.
In any case, Huttenbrenner eventually gave the score to the Vienna Music Association in 1865 (42 years after Schubert gave it to him!). The Unfinished Symphony was performed for the first time that year in Vienna - the world now saw what Schubert was capable of, even if history got in the way!
Click to listen to and explore Mozart's symphonies, which predate Schubert's, but are equally exciting!
Why didn't Schubert finish it?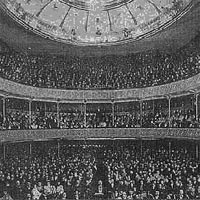 Schubert only left two movements of the symphony finished. He had written a third movement scherzo but only orchestrated a little bit of it (the rest was for piano).
So, the other, bigger question apart from Huttenbrenner's strange behavior, is Why didn't Schubert finish the symphony?
It seems as if he originally wanted to write a proper, four-movement symphony, but never managed to finish it in the 6 years from starting it until he died.
There are bucketloads of theories on this mysterious question. Let's look at a handful of them...
The first two movements were both in triple time (first: 3/4, second: 3/8). Having the third movement also in triple time, which is the most expected rhythm for a scherzo, might have tired the composer out and made him lose interest in the project.


Schubert wrote the first two movements in 1822, which is the time he first got the illness that would eventually kill him. Maybe this gave the piece bad associations for him as his health worsened over the years, and he ended up shunning the symphony as he crept closer to death.


One theory which I think holds some weight is that while the first two movements are gloriously original and breathtaking, the third movement is poor quality and boring in comparison.

Schubert might have given up because he couldn't match what he had written for the first half of the Unfinished Symphony. His musical instinct may have said to him "Look, Franz, this piece is already perfectly rounded and complete - you can't add anything to it, stop trying!"
While it's an interesting riddle to ponder, in the end I feel that we should just be grateful for what Schubert left for us, and not worry about what "could have been".
Music
What constitutes the Unfinished Symphony is two full movements and the shell of a third. In concert only the first two are performed.
The music is strikingly fresh and dramatic, full of life and warmth. This period of Schubert's life could be said to initiate the galloping rush towards the full flowering of his musical gifts. Which other composer could create such a novel piece at age 24?
The fact that there are only two movements doesn't detract from the piece's musical significance - Beethoven, the master of music himself, wrote no less than four piano sonatas with only two movements.
The second movement of Schubert's symphony in particular is beautifully enchanting:
Recommended Recordings
Conductor Karl Bohm's recording with the Berlin Philharmonic (as part of the 4CD complete Schubert symphonies cylce) is fantastic. It's wonderfully dreamy, with a hypnotic feeling, but underneath is a powerful and precise mastery of the music.
Not bad, considering you get the rest of Schubert's symphonies thrown in.
The recording of the Unfinished Symphony by Carlos Kleiber with the Vienna Philharmonic is popular. But for me it doesn't really do it. Sure, the performance is brusque and sharp, but it's a little on the graceless side. It's nothing that special when you compare it with other available recordings.
But my "stamp of approval" goes to Herbert von Karajan's recording on EMI Classics. The famous musical maestro is at his most impressive here, with the Berlin Philharmonic in great form (again...).
The performance is grand, with wonderful amounts of fine detail. The 2-disc box comes with the Rosamunde Overture and Schubert's symphonies 5, 6, and 9 as well. Great stuff!
You might also be interested in Schubert's delightful impromptus, or his huge collection of art songs.
If you like my site, please click "Like"... thanks!